Cloud One Toll Free Number Subscription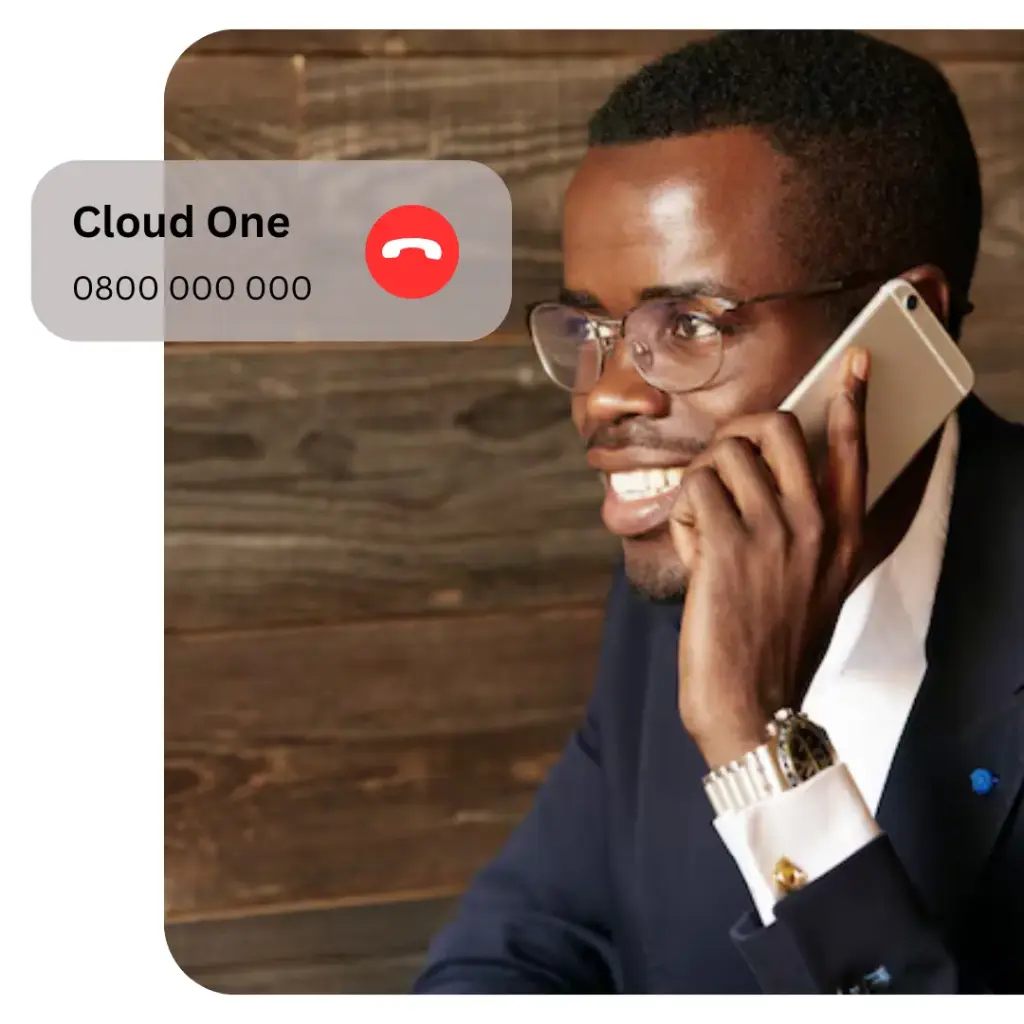 Cloud One Toll Free Number Subscription
Cloud One Toll Free Number (0800000XXX) is only available to customers with existing Cloud One SIP Trunk Subscriptions
Customers love it when they can call you free of charge.

The more efficiently you can connect them, the happier they are. 
Cloud One provides a dedicated and robust inbound Toll-Free service available in Kenya
Discover an easier way to do Toll-Free, and Take control of inbound calls with call transfer, routing and termination capabilities.

Cloud One Toll Free Number Subscription
Customer requires a Cloud One SIP Trunk subscription to quality for toll free numbers


1 Cloud One Kenyan Premium Toll Free Number 0800 000 XXX

Download & complete Cloud One Additional Phone Number Application Form below 

This is a mandatory requirement before activation of phone number.